Work With Us!
Being informed is the key to a smooth and successful home purchase. We want to arm you with the knowledge to make the best decisions and save you valuable time, money, and stress. A brief phone conversation with us may be life-changing. Whether you are looking to purchase a home for you and your family to live in, or if you're looking for an investment property, contact us.
Recent Blog Posts
Posted by Nathaniel Beckham // January 12, 2017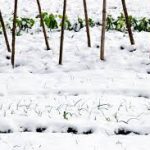 Get rid of dead plant material:  Bugs often lay eggs on plant material in your garden.  If you leave these old vines and plants sitting around all winter, the eggs may hatch in the early days of spring and you will be left with a fresh batch of pests to deal with. Apply some compost:  […]
more >>
Posted by Nathaniel Beckham // November 15, 2016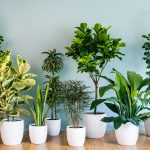 Indoor air pollutants are ranked among the top five environmental risks to public health.  There are a wide variety of toxic chemicals lurking in your home – a common component of glues that hold pressed-wood or particleboard furniture and cabinets together, natural gas stoves, carpet glues, flooring glues, caulks, sealants, paints, furniture finishes, and the […]
more >>
Posted by Nathaniel Beckham // November 8, 2016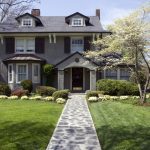 There are dozens of small, inexpensive home improvements that you can do to up your home's curb appeal. Curb appeal of your property brings out your touch and character that is your pride and joy. It also makes it easier to sell when you want to sell. A well maintained and aesthetically pleasing property is […]
more >>
Testimonials
Working together as the Golden Lotus Properties Team, we are very thankful for our loyal clients.  Our business is one of close relationships and we are very fortunate to be able to share so many positive real estate experiences with our clients.  Your satisfaction is the ultimate reward for our work and it is why we strive to be Your Philadelphia, Delaware, and Montgomery county Real Estate Experts!
Find Us On Facebook